Bon appétit!
What better way to start the day than with a breakfast someone else has prepared for you? You can choose from our wide buffet menu according to your tastes and preferences. At lunchtime, we will be happy to offer you a lunch menu on weekdays, which we recommend finishing with a good coffee and dessert. Stop by in the evening for a glass of wine and unwind, think about the day you've just had and what's on the agenda for tomorrow.
Benada Restaurant
Stop by on an otherwise challenging day. Please, sit and relax, we'll be happy to take care of you and your group. We're pleased to offer excellent coffee, or would you prefer a strong cup of tea? Have you seen the wine list?
You are our very important guest for us during your visit. The choice is up to you. We guarantee your maximum satisfaction and that you'll be happy to visit us again.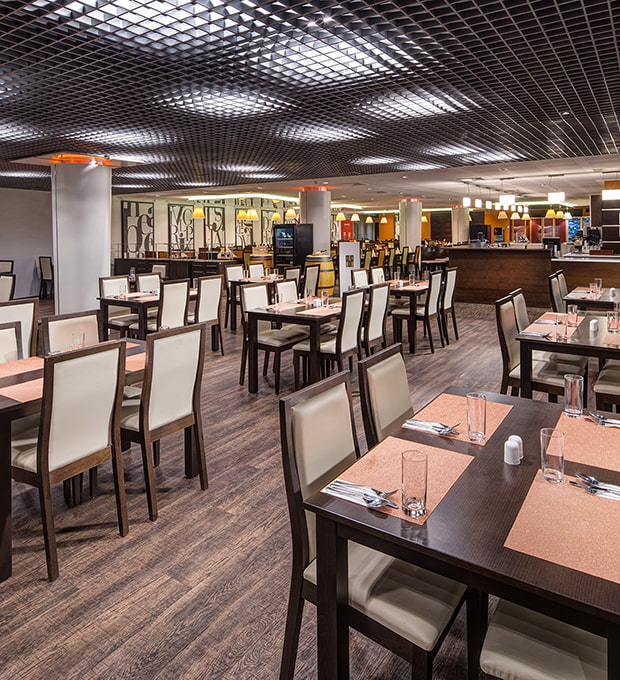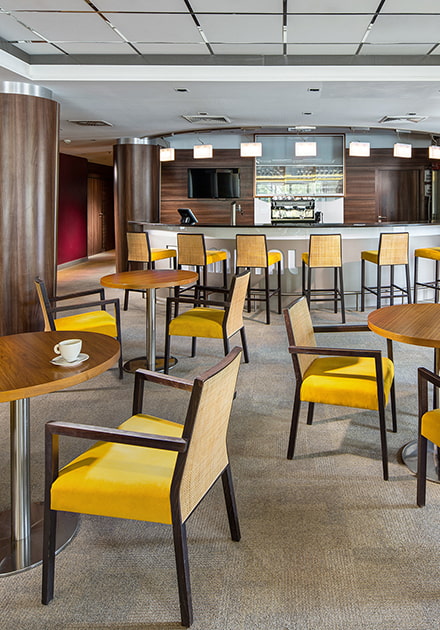 Lobby bar
The quality of the coffee will tell you a lot about the restaurant and bar you have visited. Try ours and you'll see you've come to the right place. It is excellent, strong yet smooth. If you're not a fan of coffee, don't worry, we have a range of excellent teas, alcoholic beverages, wines and other beverages as well. Sit in a comfortable chair, take out your favourite book and enjoy a moment of peace. Soak up the sun's rays on the terrace during the summer.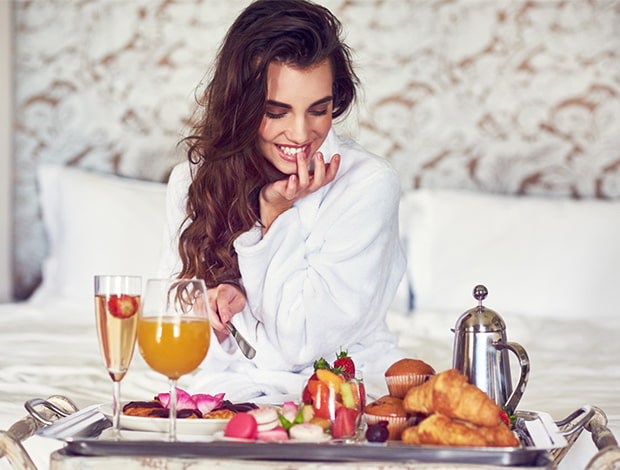 Room service
Order breakfast in bed. Satisfy that late⁠-⁠night food craving. There's no need to leave the warmth of your bed to have a bite to eat. Choose from our broad selection of meals and beverages daily from 7:00 am to 11:00 pm and we'll bring your order all the way to your room.
Catering
Refreshments at events should not be underestimated. Leave it to us, we'll be happy to help out in terms of preparation and service. We provide comprehensive catering services to ensure your guests do not leave hungry. Would you prefer a buffet, a cocktail party or do you have something else in mind? Family celebrations, corporate events, weddings and parties will no longer cause you a single wrinkle.
Call us +420 581 117 111 or contact us by email congress.cchol@clarion⁠-⁠hotels.cz.