Conferences
We know that planning a successful event can be challenging. We're here to help you.
We have a dedicated congress floor with capacity for you to invite up to 1,400 guests to any kind of event. Choose from our 7 lounges for a smaller, more intimate gathering, course or workshop. For larger events, we have a modern hall with capacity for up to 1,100 guests. Whether you are planning a ball, concert, medical congress or any other event, we can accommodate you.
Refreshments are the foundation of a successful event. Guests want a good coffee and a selection of other choices during a coffee break or lunch. We guarantee that they'll have everything they expect or wish for with us.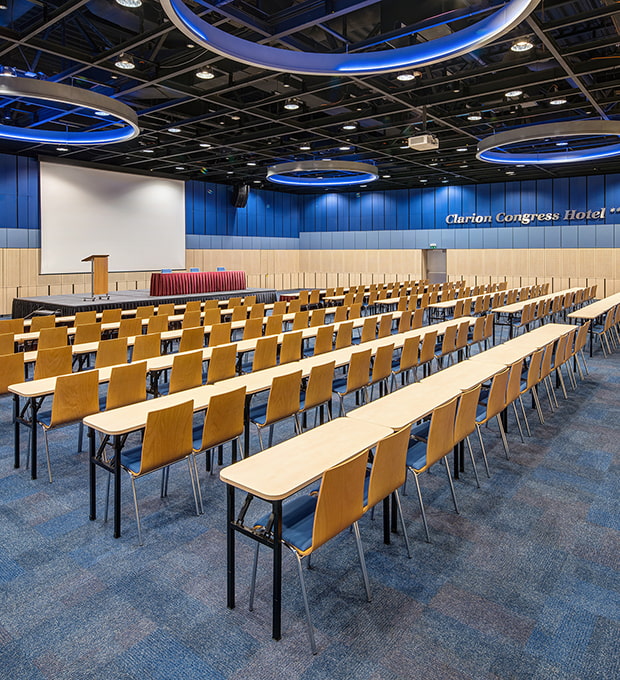 Conference areas
Small meetings, training courses, workshops, seminars, congresses, conferences, concerts, gala evenings ... We have a solution for every occasion. Choose the right venue for you.
Conference areas overview
Catering
Refreshments at events must not be underestimated. Leave it to up us. We will help you with preparation and serving. We provide complete catering services to ensure that your guests don't go hungry.
Technical equipment
We provide complete technical equipment for various events, from business meetings, conferences, videoconferences and widescreen projection, to live concerts and TV broadcasting.
Conference packages
We can provide turnkey services at a discounted price. Take advantage of our conference packages. If you are unable to decide or are unsure, we'll be happy to prepare a custom solution just for you.
Weddings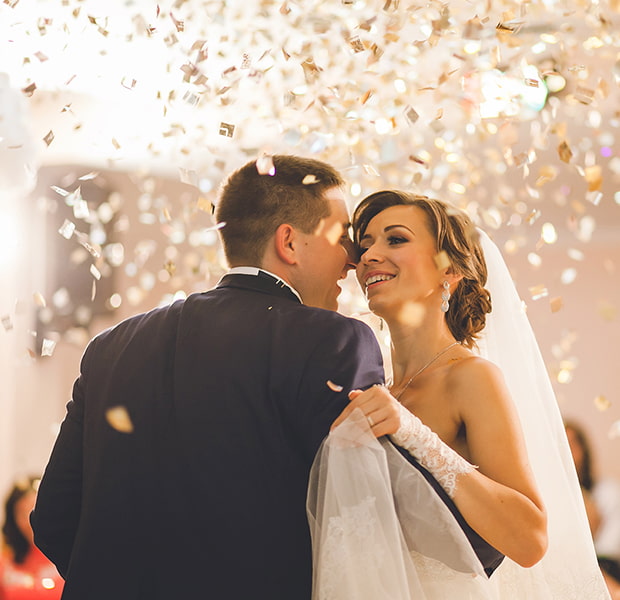 And here it is. Your much⁠-⁠coveted moment has come and you are planning a wedding. The date is fast approaching and you are looking for a place for lunch with a circle of your loved ones, a reception for friends and an evening celebration. We are here for you for moments like these. We'll plan everything together so that you and your guests are satisfied. Because everyone has the right to have a truly exceptional and perfect wedding day.
We have extensive experience with receptions, large and small.
Service is fast and with a smile.
Choose from our smaller or larger lounges or reserve the restaurant.
Our sound system is ready for your first dance and subsequent party in a big way.
Parking and special accommodation rates for your guests are a given with us.
Please call us at +420 581 117 111, or contact us by email at congress.cchol@clarion⁠-⁠hotels.cz.
Selected events
Overview of selected events held at our congress venue.
winter
Lucie Bílá concert
900
summer
Smash Gym Olomouc ⁠-⁠ MMA cage fight
800
autumn
ANO2011 presentation event
400
winter
New Year's Celebrations
300
winter
Gala dinner of the Association of Hotels and Restaurants of the Czech Republic
300
autumn
Festive banquet for the Olomouc region
300
summer
TTV Sport Group headquarters ⁠-⁠ Czech Cycling Tour
200
summer
UEFA headquarters at the U21 World Cup
100